Home
All courses
Halloween idioms with Cap The Cat
Halloween idioms with Cap The Cat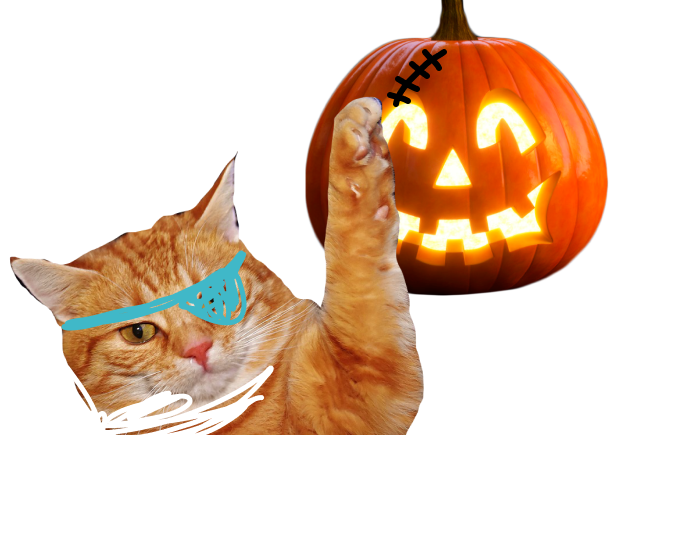 About course
The scariest Halloween costume is boring English. But do you know how to make your English vibrant and lively? Use idioms and phraseology!
In this course, you can expect:
17 of the most interesting idioms related to Halloween
Witty comics about CapThe Cat and his human
Audio dialogues to improve listening and pronunciation skills
A test to check the newly acquired knowledge
In just one short course, you will learn, listen, practice, and remember 17 new phrases. Inside the course, there are also exercises on our interactive platform that we have developed specifically for this theme. Our courses with Cap The Cat are a guilty pleasure that brings benefits!
This course includes:
Level:

Intermediate

5 lessons
Teacher's language:

English

Interactive exercises
Audio
Course program
Course program
---
5 LESSONS
Lesson 1
as silent as the grave | Cat got your tongue? | over one's dead body | scare sb out of their wits
Lesson 2
give sb the heebie-jeebies | make my blood run cold
Lesson 3
dig one's own grave | creepy crawlies | frighten sb to death | come back from the dead
Lesson 4
make one's flesh crawl | make one's eyes bleed | send shivers down one's spine | a devil's advocate
Lesson 5
a graveyard shift | dead serious | have skeletons in the/one's closet
Tasks
Test yourself
Bonus
---
Who is this course for
This course is for those who want to use metaphorical and figurative language instead of primitive and simple. For those who want to be witty in English as well.
This course is a great fit for those who want to study new words followed by audios to master the pronunciation.
---
What will you get after the course
You will easily learn 17 new idioms about Halloween and be able to immediately use them in your speech. Your English will become brighter and more expressive. And you will meet the most cynical cat in the world.
---
This course includes:
Level:

Intermediate

5 lessons
Teacher's language:

English

Interactive exercises
Audio