Home
All courses
Online marathon Teach English Like a Pro: Grammar, Vocabulary, Functional Language
Online marathon Teach English Like a Pro: Grammar, Vocabulary, Functional Language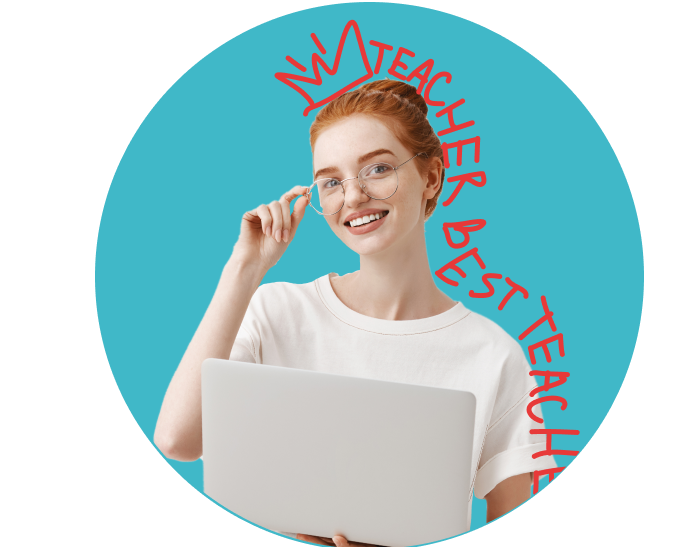 About course
To be a 'pro' in something means having specialized knowledge and skills in a certain area, constantly improving in that field, aiming to achieve the highest successes. If you want to be a 'pro' in teaching English, join the 21-day marathon from 20.11-10.12 by booyya and the academic department of the Green Forest school for English teachers to enhance your teaching techniques in three core language aspects: Grammar, Vocabulary, and Functional Language. The online marathon, "Teach English Like a Pro," offers minimal dry theoretical material, maximum practical tasks, techniques, and universal methods that you can instantly use in lessons, with lifetime access!
Marathon Dates: 20.11.2023 - 10.12.2023
Marathon program and trial day can be found in the program section
Participation cost:
370 UAH until 20.11
592 UAH from 20.11
How to participate in the marathon and access the tasks:
Purchase the course "Teach English Like a Pro: Grammar, Vocabulary, Functional Language" for 370 UAH until 20.11 (592 UAH from 20.11). After purchasing the course, look for a confirmation email. Don't forget to check the spam and promotions folders.

Wait for the marathon to start on 20.11.2023 at 9:00 (UTC/GMT +2): tasks for the first and all subsequent days will appear in your account on the booyya website here (click the "go to course" button on the marathon).

Learn new techniques for working with Grammar, Vocabulary, and Functional Language from 20.11 to 10.12 and boost your teaching power.
At the end, there will be a final test that you can take if you wish and receive a certificate for completing the marathon. Important! Taking the final test also gives you a chance to participate in a draw for 3 free subscriptions to all booyya courses and 1 certificate for attending a spring course on teacher training at the Green Forest Teaching Center. If you want to be a 'pro', learn from the 'pro'!
This course includes:
Level:

Аdvanced

21 lessons
Teacher's language:

English

Interactive exercises
Video
Course program
---
21 lessons
3 weeks of training on such topics:
Grammar Week:
* Different Methods and Techniques for Grammar Presentation (e.g., TTT, Generative Situations, Dogme, Dictogloss)
* Error Correction Strategies: How to Correct Errors and Prevent Fossilized Mistakes
* The Art of Eliciting in Grammar Instruction
* Grammar Activities for On-the-Go (both online and offline classrooms)
Vocabulary Week:
* Strategies for Effective Vocabulary Acquisition
* Collocations, Chunks, and Their Role in Fluency
* Understanding Emergent Language in Classroom Contexts
* The Power of Repetition and Recycling of Vocabulary
* Approaches to Introducing New Vocabulary to Students
Functional Language Week:
* What Functional Language is and Why we Teach it
* Best Practices in Teaching Functional Language
* Functional Language Drills for Improved Communication
* Pragmatics
* Language Chunks: The Dos and Don'ts
All lessons are held in the format of self-study on the online platform.
0 or the test day of the marathon you can view after clicking the button "try for free".
---
Who is this course for
For those who teach English and want to develop their professional skills, namely work with Grammar, Vocabulary, Functional Language.
For those who want to see rapid progress of students in grammar, learning new words and key phrases.
For those who are stuck on the teaching plateau and are looking for new ideas and approaches to teaching.
For those who want to learn to teach using a modern platform with interactive tasks without PDF and DOC.
---
What will you get after the course
Each week you will receive:
Essential information about the aspect of the week
Various techniques to work with this aspect
Ready-to-use ideas for your classes
BONUS: 3 pre-prepared worksheets with a lesson focused on developing the aspect of the week
Access:
Should you miss a lesson or wish to revisit it, all materials will remain in your booyya account indefinitely.
Certificate:
Upon conclusion of the marathon, you will have the opportunity to take a final test. After successfully passing this test, you will receive a certificate of participation in the marathon. This will be delivered to the email address you provided during the marathon registration, within one week following the marathon's end.
---
This course includes:
Level:

Аdvanced

21 lessons
Teacher's language:

English

Interactive exercises
Video